Create and assemble your very own UHRKRAFT
®
wish-watch.
Take advantage of a free look into the world of watch making.
This watch course offers as a special highlight that you can assemble your individual UHRKRAFT
®
wish-watch from many different components (eg. Swiss automatic- or quartz calibers, different dials, cases, crowns, hands, steel or leather straps, etc.) and manufacture it, with the help and guidance of our watchmaker. An unique great gift for do-it-yourself personalities with love for an excellent watch!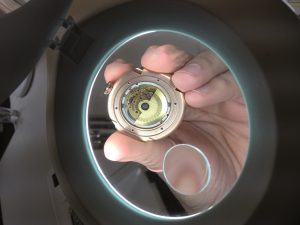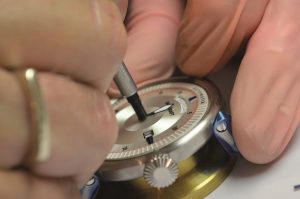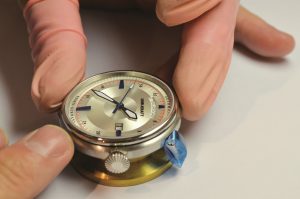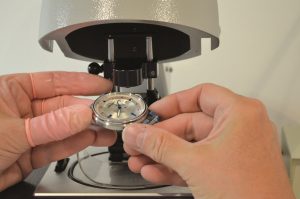 And that is what awaits the participant at his watch-adventure day.
We offer this experience at no extra cost, you only pay the recommended selling price, which you would have paid for your watch, "taken from the display case".
And best of all: The one-day course is free of charge, because you only pay for your individually created watch.
Seminar content:
Morning: (from 09:30)
Reception in the UHRKRAFT  manufactory
History and future of the brand UHRKRAFT
Historical overview of the development of time measurement technology (1500 BC to modern times)
Theory: Fundamentals of watch technology (quartz, manual lift, automatic)
Practice: dismantling and assembling a pocket watch (with the help of a watchmaker)
Experience gastronomy will be presented

Afternoon:
Construction of your self-created "UHRKRAFT ®" (under watchmaker's instructions)
Checking and setting your watch (under watchmaker's instructions)
A certificate, about the watch you have made
Watch booklet for reading at home
Finale: we hand over your manufactured watch and the certificate
An adventure day in our family-run manufactory with max. four participants
For further information please refer to the downloadable flyer!
PDF: Flyer "MY WATCHMAKER Course"
Under following link you can find some watch creations from ealier seminar participants
How do I book this seminar?
Very easily! You can call us or write to us an E-Mail and enter your address and questions. We will get back to you as soon as possible! If you would like to book this event, you can purchase a seminar voucher, which already includes the basic entry-level model:
Dualtimer 45 with steel case, sapphire glass, two time zones. (Price 899,00 € VAT included)
For example: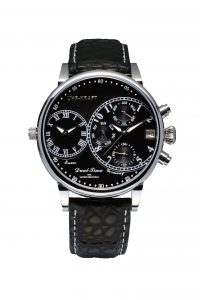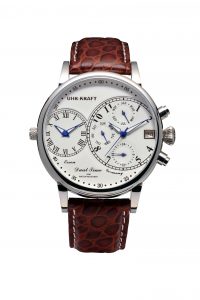 etc.
You can upgrade your voucher on site. If the seminar participant decides on the spot, for a higher-quality product (for example Swiss automatic caliber, chronograph, etc.), the additional services and additional costs will be shown and explained before production.
This means that the seminar participant has the flexibility to decide on the seminar day for his individual watch. When selecting and manufacturing a higher-quality watch, the additional costs (the upgrade) are due for the participant on the seminar day (in cash or by EC card).

My WATCHMAKER course
The experience for watch lovers, so you are usually right! Watch this video!