We are looking for another watchmaker to strengthen our watchmaker team!
Further information under the following PDF Uhrmacher Suche 2022
Repair Submission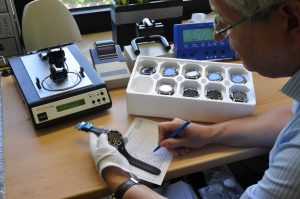 There is a problem with your watch?
We repair watches of all brands!
Please download the repair order and the repair conditions, fill it out and send it together with your watch:
UK Germany Unternehmergesellschaft (Limited)
Ringstraße 1
45219 Essen-Kettwig
Germany
Phone: +49 – 2054 / 12 40 55 6
Fax: +49 – 2054 / 87 2 892 3
E-Mail: info@uhr-kraft.com
You will receive a cost estimate from us.
This cost estimate is made by our watchmaker in our workshop.
Then you decide whether the repair is carried out or not.
Only in the case of non-repairs we charge a cost over € 25,00  for watches and 50,00€ for Clocks, plus tax and return costs.
In the guarantee case, the repair costs are dispensed with.
Please use and check following documents: