Our COOPERATION with "BENTLEY" (Düsseldorf)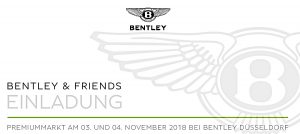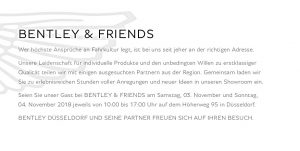 FRIENDS of BENTLEY. (Düsseldorf)


News from our Watch event "Create your own watch!" (1 day experience)

Any questions? Please contact us via E-Mail!
If you like, we can offer exclusiv appointments.
At the following links you can see information and some creations from earlier seminar participants.
PDF: Flyer "MY WATCHMAKER course"
PDF: Cataloge: Watch Creations by Seminar Participants
Our participants can expect a special culinary highlight for lunch.